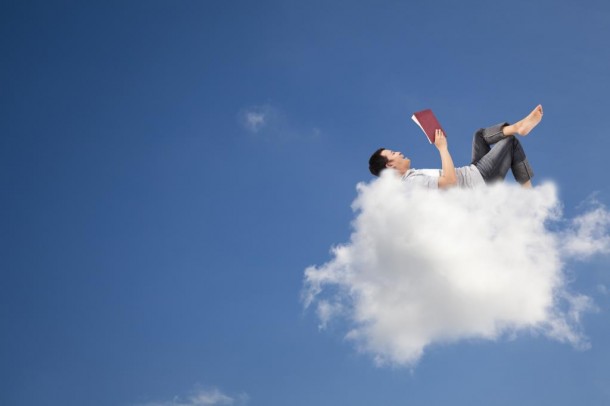 In this issue, Atty. Barney Almazar of Gulf Law – Dubai, will tell us about one of the most important documents every OFW should have—a last will and testament. Writing your post-mortem demands should not be intimidating as you will discover in the process what matters most in your life.
If you've been putting it off simply because it seems daunting, you are definitely making a big mistake. Life is not certain, especially in a foreign land. You leave your home country and work hard to provide for your family. You plan for your children's future. By making a will, you can distribute your assets according to the needs of your loved ones.
If a person dies without a will, his assets will be distributed as per the default provisions of the law. Persons who are not considered by law to be heirs will be excluded from the distribution of assets. The will allows a person to favor a certain individual or the flexibility to control the distribution of his assets after his death.
Reason #1: Keep the family together
When you die without a will, it may create tension among your heirs in deciding who gets what. A lot of siblings end up in costly legal battles when they cannot agree on the estate distribution.
When drafting your will, consider appointing an impartial executor of your estate. Do not name someone who is a major beneficiary of your will.
A good will makes your intentions clear, avoiding rivalry as each heir exactly knows what goes to whom according to your wishes.
Reason # 2: Peace of mind
UAE laws may not favor Philippine succession rules.
Article 17 (1) of the UAE Civil Transactions Code states: "Inheritance shall be governed by the law of the deceased at the time of his death" which implies that if a non-Muslim Filipino dies in the UAE, his assets will be distributed following the provisions of Philippine law. However, Article 17 (5) of the same code is quite contradictory: "The law of the United Arab Emirates shall apply to wills made by aliens disposing of their real property located in the State."
To harmonize the apparent contradiction, only movable assets (jewelry, cash, personal effects) of the deceased can be distributed as per his national law while the distribution of his real or immovable assets (such as land, house or condominium unit) will be governed by UAE laws.
When the heirs go to the UAE court, even if the testamentary dispositions are valid as per the national laws of the deceased (such as disinheriting a family member or favoring a non-heir over "forced heirs"), the UAE court shall have the discretion to strike down the same as it is contradictory to Sharia (as courts are bound to uphold principles of Sharia).
By having a valid will drafted to conform both UAE and Philippine inheritance laws, you will be able to take advantage of the rules favoring the manner in which you would like your assets distributed.
If you do not have a will, you are giving the courts unbridled discretion in distributing your hard earned assets.
Reason # 3: Custody of your kids
Although the next of kin is the default guardian of your minor children, your relatives may not be present in the UAE. You will need to appoint an interim guardian while arrangements are being made for your relatives to collect your children (as they cannot stay in the UAE without visa sponsors).
If you want a specific family member or a non-relative to look after your children, you will have to specifically designate such person in your will. Otherwise, the court might step in and commit your children to social welfare or hand custody over to a relative you may not approve of.
Case in point
A widow asked for our firm's assistance regarding the transfer of her husband's assets under her name. She was still grieving when she came to the office with her 2 young children as her husband had died just several days ago. Her husband was only 42 and left no will. Their two apartments were under his name. His bank accounts were frozen and she does not have enough cash on hand to support their daily needs.
Since survivorship rules do not apply in the UAE, conjugal assets will be frozen until the issue of inheritance has been decided by the local courts. This process may take time as documents will be required to be authenticated from his home country.
To make matters worse, the in-laws contested her inheritance, accusing her of causing their son's sudden death. And another hurdle: her and her kids' visas were cancelled since they were all under the deceased's visa. Unless she can get a new sponsor, she and her kids will need to leave the country in less than a month.
This unfortunate situation could have been prevented if a valid will had been executed.
The start of the year is always a good time to write your will because as you undergo the process, you will find yourself thinking ahead and planning for your and your family's future. It's truly a selfless act.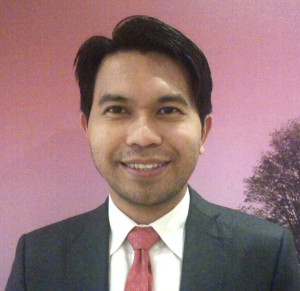 Barney Almazar, Esq.
Atty. Barney Almazar is a director at the Commercial Department of Gulf Law in the Middle East, Philippines and United Kingdom. He holds Juris Doctor and MBA dual degrees with concentration on International Business and European Union Law (University of London). He is a partner at Avanti Gulf, a recruitment company with access to 400 firms and 16,000 recruiters across six continents. Readers can contact him at barney@gulflaw.info
http://illustradolife.com/put-it-in-writing-why-you-need-to-make-a-will-in-the-uae/?fbclid=IwAR0h3HePBWjUUs-nSlJLoERBc5F5bcz03BzoZNvcnAC3Mc6sl697fm4YAYI